DON'T MISS "AMERICAN ENGLISH"
Coming to Portage - September 20, 2018!!!
Portage High School East Auditorium, 7-8:30 PM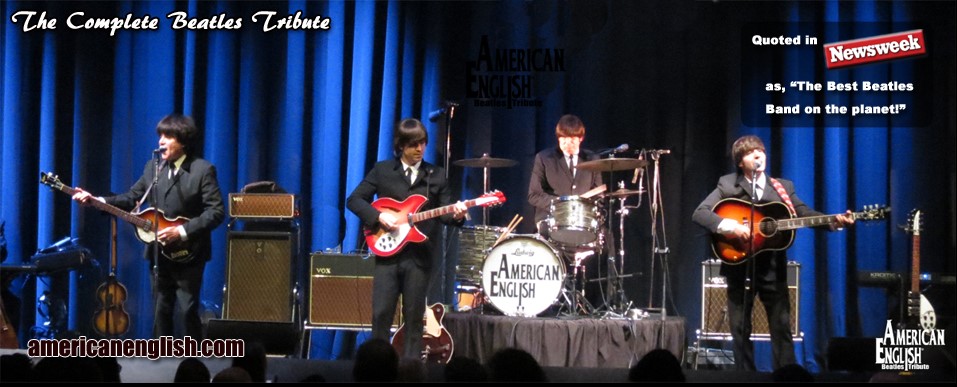 ---
The show begins with the early years and includes classic Beatle favorites such as...
"She Loves You"
"Twist & Shout"
"I Want to Hold Your Hand"
and many others!
American English captures the very essence of John, Paul, George and Ringo!
Next, they recreate the psychedelic era of The Beatles. Every musical and visual detail is magically shaped in a colorful journey back in time. You'll witness incredible versions of selections from Sgt. Pepper and Magical Mystery Tour. All the songs are performed completely live without any tapes or backing tracks.
And in the end, you'll be transformed to a spectacular musical excursion of the final years of The Beatles partnership. Moving renditions of songs such as Hey Jude, Something, and Let It Be, are sure to complete the tribute to The Beatles!
General Admission $15/person, $25 for VIP seats front.
General admission is Free to Portage Live Entertainment Season Ticket Purchasers for Fall Season 2018 ($50/person).
This show is not an event connected with the regular Fall season of Portage Live Entertainment and is not included as free admission for season ticket holders in the Munster, Valparaiso, LaPorte and Warsaw concert associations programs.